HIKING – 02: LONG-DISTANCE HIKING
WHAT IS "LONG DISTANCE" HIKING ?
Hiking for several days or weeks is a unique and memorable experience.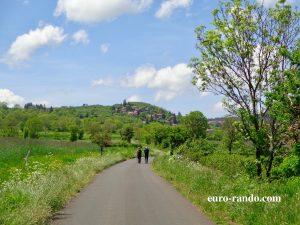 Hiking is generally linear, with the route established between two points A to B, and the distance and duration of the hike can vary greatly depending on the choice of route and time available.
Setting out on a walking tour for a few days or longer is captivating for several reasons: diversity of the landscapes and terrain, the variety of discoveries along the way and the pleasure of experiencing the "challenge" – specific to each person and very personal – that this type of hike represents, because it is a question of getting from point A to point B, which in achieving the goal of getting from point A to B are sometimes very far apart.
However, in popular imagery, a "multi-day" hike is often perceived as an activity reserved only for experienced hikers and certainly not within the reach of everyone. Nothing could be further from the truth!
If EURO-RANDO has chosen to encourage this type of hiking, the reason is very simple: it is in the long term that this activity is best expressed in terms of change of scenery, return to the roots and great satisfaction.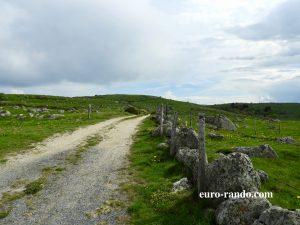 WHO CAN GO ON LONG-DISTANCE HIKE?
With rare exceptions, this type of hiking is accessible to everyone with a minimum of physical health and knowledge of one's limits.
When choosing to go on a "long distance" hike, it is important to determine why you are going -pilgrimage? tourism? sports challenge? other? What you are looking for and what you want to avoid are things to consider to make it a success.

WE ARE HERE FOR YOU!
INFORMATION / RESERVATIONS :