THE PATHS – 05 : TOWARDS COMPOSTELA … HOW LONG TO LEAVE ?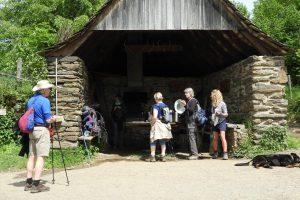 The vast majority of walkers – pilgrims or hikers – cover these great routes in several stages. It is indeed quite rare to be able to complete one of these great pilgrimage routes in one go, simply because of lack of time.
This is especially true for walkers from abroad who usually stay in Europe for two to three weeks due to limitations imposed by their professional and/or family obligations as well as their budget.
HOW MUCH TIME ON SITE DO YOU HAVE?
When leaving Canada and in most cases, you will have to include one night in the plane, one day upon arrival to reach the beginning of the trek in the region, another day to prepare your departure, compensate for the time difference and leave on the road in the best conditions.
The situation will be the same for the return to the country since an additional day will be necessary to reach the departure airport, probably the day before with an overnight stay to avoid missing the next day's flight.
In short, considering 4 days for all these transfers and if everything goes as well as possible, there will be only :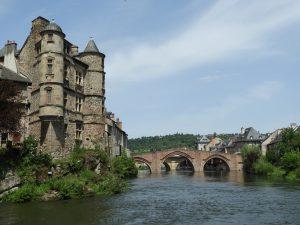 10 days of walking with a total of 2 weeks
14 days of walking with a total of 2 weeks and a half
17 to 21 days of walking with a total of 3 to 3 and a half weeks
Most hikers we meet spend on average 10 to 21 days walking.
Of course, there are also pilgrims and/or hikers with much more time – fit and highly motivated retirees, professionals on sabbatical and/or students eager for a challenge – who are on their way for several weeks or even months. A long-term excursion on these paths is certainly not for everyone!
Having determined your available walking time with full knowledge of the facts is a good start to the next step: HOW FAR TO WALK?
---

WE ARE HERE FOR YOU!
INFORMATION / RESERVATIONS :