THE PATHS – 07 : TOWARDS COMPOSTELA … 200 KM AND 3 OPTIONS !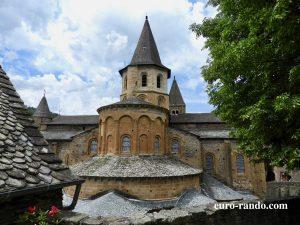 From Canada, to complete the Camino du Puy (France – 750 km) or the Camino Francès (Spain – 800 km), you need to plan for at least 6 weeks of availability, or 42 days, including 32 days of walking.
The difference, 10 days, covers the plane-train-bus transfers to reach the beginning of the route (2 days), to return (2 days) and 1 day of rest per week (6 days).
In both cases, we are talking about an average of 25 km per day of walking, often with longer stages, 6 days out of 7 and no real flexibility except at the expense of rest days to compensate for unforeseen circumstance! It is an option, but one that requires time and a certain habit of hiking, which is not for everyone.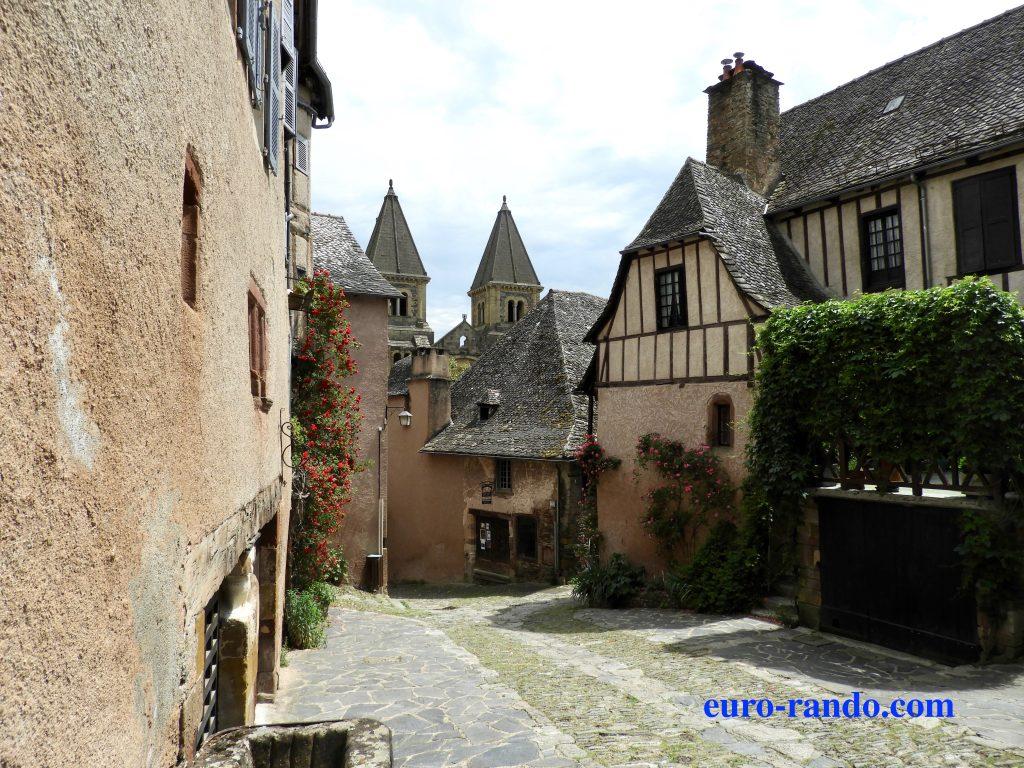 LESS TIME? WHY NOT ONE OF THESE OPTIONS?
On the Way of Le Puy (France), between Le Puy-en-Velay and Conques-en-Rouergue
2 major sanctuaries : from the Cathedral of Le Puy to the Basilica of Conques
A superb itinerary with a rich medieval heritage, through the Devès mountains, the Aubrac plateau and the Lot valley, a hilly route, of moderate level, with however some short but strong differences in altitude.
DISTANCE : 200 KM
OPTION 1: I have a total of 14 days (including 10 days on site):
This route is achievable in 10 days of walking of which 2 days exceed 25 km / day and 4 days between 20 and 25 km It is the fast option, of sustained level, without rest day, with quick visits of the sanctuaries of Le Puy, Conques and an overview of the local history along the way.
OPTION 2: I have a total of 18 days (including 14 days on site):
Same route but completed in 14 days of walking with stages of less than 20 km per day. Easy to moderate level. Short stages, leaving time for oneself and to appreciate the local history. This is a good option for a first experience towards Compostela but without the discovery stays in Le Puy and Conques.
OPTION 3: I have a total of 21 days (17 days on site):
This is option 2 but adding time for the sanctuaries: a day and a half visit to Le Puy-en-Velay and its cathedral as well as to the superb medieval village of Conques and its 11th century basilica.

WE ARE HERE FOR YOU!
INFORMATION / RESERVATIONS :